Beschreibung
Once a year, evil is granted passage back
into the earthly realm. On this fateful
night, there is no escape from its malevolent
grasp. It lurks in the shadows, year after
year, always returning on the same night.
If you dare, plunge into five stories of
Halloween's suspense and terror.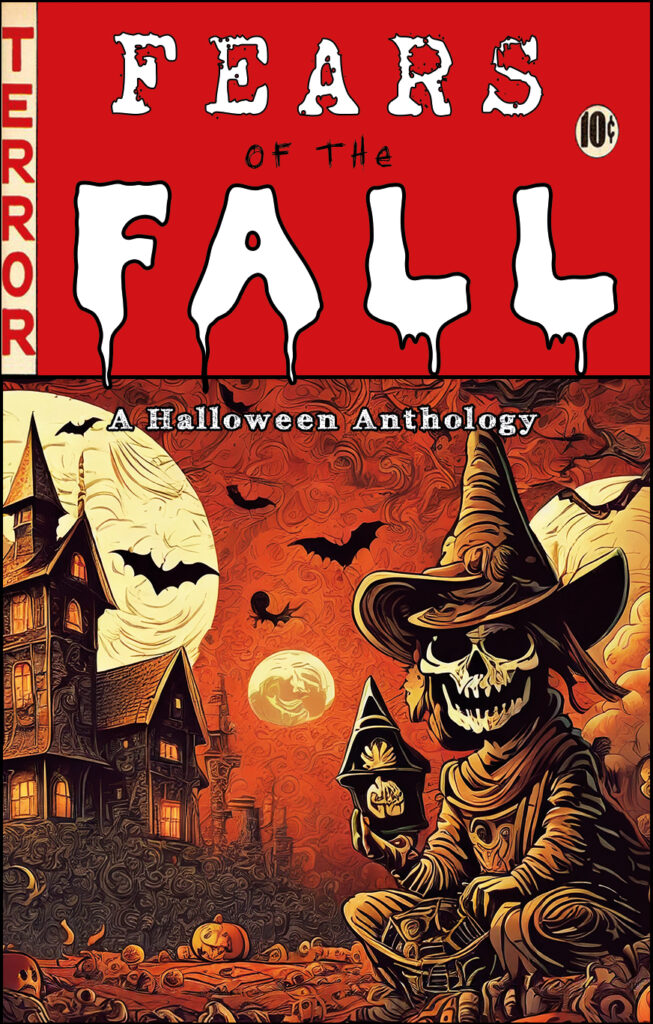 Fears of the Fall – A Halloween Anthology
is the perfect collection of short stories to put you in the Halloween spirit.
🎃 Prepare your piles of candy and dive into a world of spine-tingling tales and unearthly haikus in our Halloween Horror Anthology! 🌙
Featuring five blood-curdling stories:

🕷️ "That Halloween Night" by Paul James Caiden
🌑 "Xibalba Boox" by Peter Tolmie
⚰️ "The Mummy Returns" by Mareike Barmeyer
🌘 "Shadows of Reckoning" by Sebastian Taugerbeck
👻 "Haunting Shadows of Halloween" by Michael Ahmadi
In addition to these bone-chilling narratives, we've included haunting Haikus by Paul James Caiden.
Get ready for a Halloween experience like no other as you download our Anthology for free in PDF format. These tales will grip your soul, leaving you with shivers down your spine and nightmares that linger long after the witching hour has passed.
Are you brave enough to explore the shadows and face the horrors that lurk in the night? Don't miss out on this thrilling collection of Halloween stories. Download your copy now and embrace the terror! 🌕👻